March 10, 2023
Cintas Center, XU

5:30 Registration and Networking
6:-30 – 8:00 Dinner and Program
Join us for the kick-off dinner and welcome our 2023 Summit partner, Interact for Health. 
Keynote: 
Kate Schroder, President & CEO, Interact for Health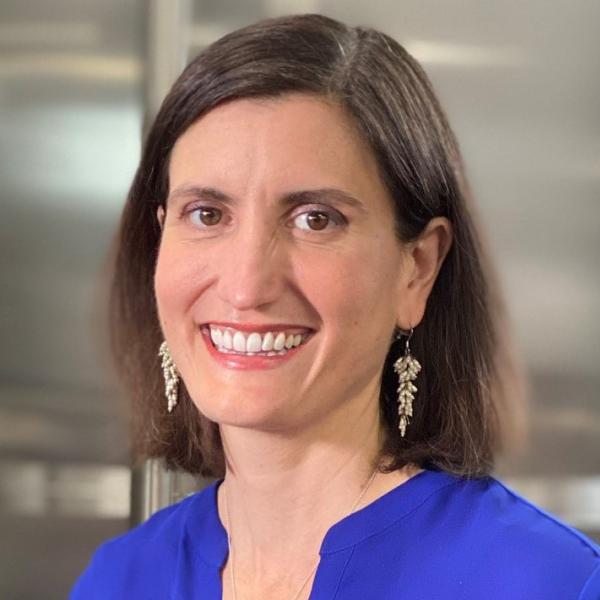 Kate joined Interact for Health as its 4th President & CEO just over a year ago.  In this role, she works with Interact for Health's staff and board to provide leadership, direction, and vision to the organization and to develop strategies to address some of the most pressing health needs in Greater Cincinnati.
A native of Cincinnati, Kate has experience leading health initiatives locally and internationally. Prior to joining Interact for Health, she oversaw a regional collaborative effort to increase COVID-19 vaccination throughout 14 counties in Greater Cincinnati and to address disparities in vaccination rates while working at The Health Collaborative.  Prior to that, she held various leadership roles with the Clinton Health Access Initiative, a 1,400-person organization spanning 35 countries. As a Vice President leading child health programs, she helped to reduce drug prices by 40% and increased the number of children receiving correct treatment by 50 million in four focus countries: India, Kenya, Nigeria and Uganda. She led teams with 75 staff members and budgets of more than $80 million. 
BUILDING HEALTHY NEIGHBORHOODS
"A city is only as healthy as its least healthy neighborhood"  
Interested in sponsoring or an ad in the program?  follow the link to: Summit Sponsorhip

The Neighborhood Summit is THE annual event which brings together hundreds of community leaders and volunteers, city officials and non-profits in a day long series of seminars and workshops aimed at helping citizens work effectively together to improve the quality of life in their neighborhoods.
Invest in Neighborhoods'  annual Summit would not be possible without the hard work of our Summit partners, our volunteers, and the generosity of our funders
For more information, contact us: invest@investinneighborhoods.com